Aloe in the cat dog no to do-it-yourself preparation. Aloe has been known and used for thousands of years, the Sumerians were the first to recognize the pharmacological properties of aloe by engraving the list of medicinal plants in a clay tablet, one of these was Aloe.
Aloe cat dog cat What to know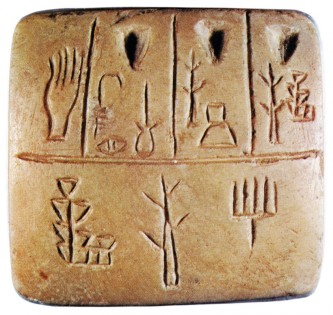 In Europe: the crops are located in Spain and for some years in southern Italy;
In the world: the crops are located in Africa, Australia, Japan, Israel, the Dominican Republic is the largest producer of #GELALOEVERA in the world.
Various types of Aloe
Perennial herbaceous plant of African origin, its gel contains vitamins, mucopolysaccharides mineral salts in particular glucomannans, enzymes, plant sterols, Lignin, Anthraquinones.
---
Probably native to the regions of central and southern Africa, it has a high concentration of active ingredients and is used for internal use in the treatment of virus and HIV cancers. It is used in the preparation of the original recipe of PADRE ROMANO ZAGO.
---
Also native to southern Africa, it contains many vitamins and mineral salts but compared to Aloe arborescens it has a lower concentration of anthraquinones.
Aloe Vera for veterinary use
Aloe Vera and Aloe Arborescens are used for dogs and cats
Aloe vera barbadensis miller
Rich in polysaccharides (powerful sugars responsible for most of the therapeutic effects of Aloe Vera, THE MOST POWERFUL AND ACTIVE CONTAINED IN ALOE IS ACEMANNAN, the most important mucopolysaccharide with action
Germicidal
Bactericidal
Antifungal
Gastro-protective
antitumor
ANTHRACHINONES
They stimulate the intestinal peristalsis and thus act as laxatives. These are glycosides linked to sugar, they are present in the peel in greater quantities, the main anthraquinones are:
Aloin (A + B) – barbaloin: very powerful laxative action, pay attention to Aloin toxicity
Salicylic acid: the active ingredient of the famous Aspirin
Aloemodin: antitumor
l 'Aloe for dogs and cats it can be applied externally in the form of a GEL and administered orally in the form of juice. Oral administration: aloe protects the walls of the stomach and intestines, its function is similar to that of a gastroprotection. Activates the immune system by stimulating the production of lymphocytes, immunostimulating thanks to the presence of acemannan.
After surgery, in the course of long antibiotic therapies, to support the body in the days following the chemotherapy IN THE CAT FIV AND FELV
Aloe for dogs and cats added to pet food helps in case of
Cystitis
Constipation
Hairballs
Virus
Osteoarthritis / Arthritis
Dog hip dysplasia
Tendinitis
tumors
Anorexia and loss of appetite
Asthenia
Intoxications
liver disease
Feline asthma
leishmaniasis
FIV
FeLV
Pyoderma
Matocitoma
Lymphoma
Aloe can be administered before and after surgery to provide the animal with energy and shorten hospitalization times, in very debilitating diseases such as leishmaniasis, ehrlichiosis, hepatitis, nuisances, Atopic dermatitis, allergies, arthritis, osteoarthritis, hip dysplasia. Very useful in case of lack of appetite, severe stress, and weight loss.

For our Pets, we also have two other formulations: syrup, and pasta oral with specific aloe to remove hairballs.
Aloe Vera gel dog cat External application

The Aloe Vera gel for dogs and cats it is used in case of inflammations and other pathologies such as dermatitis, mastitis, DAP (allergic flea dermatitis), wounds. The gel accelerates the production of fibroblasts by carrying out a healing action and the acemmanano fights bacteria and mycosis. Thanks to its healing, antibacterial and anti-inflammatory action, it refreshes and relieves the itch.
For the gel product I recommend: Pure Gel of Aloe Arborescens – Aloe-Beta 
The gel contains Aloe Arborescens from certified organic Italian crops, the plants are cold worked to allow you to benefit from all the functional substances present in the Aloe Arborescens leaf.
Cold working done with the HDR® Method, an innovative Aloe processing method, is effective and tested, protected by trade secrets, avoids the problems that arise with other processing methods such as:
Sterilization (use of high temperatures) destroys a good percentage of active ingredients.
Pasteurization (use of medium temperatures) allows very limited storage (a few days).
Low temperatures block the activity of microorganisms but resume as soon as the product returns to room temperature.
The HDR® method allows you to preserve ALL the beneficial substances present in the leaf with important properties: detoxifying, antibacterial, antiviral, anticancer, antioxidants.
We can finally have a 100% Organic product (the whole product is certified BIO)
Not bitter
Without preservatives and excipients
Without sweeteners
Without alcohol or various spirits
It can also be taken away from home
Also suitable for animals because it has aloin in a controlled quantity
"THE FACULTY OF BIOTECHNOLOGY" FEDERICO II "OF NAPLES, which used Aloe arborescens extract on epidermal cancer cells and the results are EXTRAORDINARY"
The office highlights a clear ANTIPROLIFERATIVE effect on different types of tumor cells and a prodifferentiative effect. The prodifferentiative effect allows healthy cells to continue proliferating, while simultaneously inhibiting the proliferation of cancer cells. The topic under study is the treatment of hyperproliferative diseases of the skin and squamous carcinoma. The complete experimentation in English published in the PHYTOTHERAPY RESEARCH magazine.
Source: http://www.aloe-beta.it/
REFERENCES: Two functionally and chemically distinct immunomodulatory compounds in the gel of Aloe, J. Ethnopharmacol.,, 23 (1), pp. 61-71, 1988 ,; Aloctin A, an active substance of Aloe arborescens Miller as an immunomodulator, Phytotherapy Research, Vol. 7, S20-22, 1993; Effects of Aloe-emodin and Emodin on Proliferation of the MKN45 Human Gastric Cancer Cell Line; The great book of aloe
Aloe dog cat side effects Contraindications
Anthraquinones stimulate the release of chloride from the intestinal walls, which accumulates in the intestine and increases the volume of stool; moreover, they increase the irritability of intestinal smooth muscle cells, causing muscle contractions thus favoring peristalsis. Side effects of aloe vera in dogs and cats: caution with doses in subjects suffering from cramps and abdominal pain, intestinal blockages, do not administer aloe to dogs and cats in case of gastritis, diarrhea, IBD, colitis. pregnancy and breastfeeding.
FOR DOGS AND CATS NO TO ALOE PREPARED AT HOME
the homemade gel or the juice obtained by blending the aloe leaf may contain high percentages of anthraquinones responsible for promoting gastric irritation, this does not happen by purchasing products purified from #ALOINA
DO IT YOURSELF IS NOT RECOMMENDED

BEWARE OF ALOINE HIGHLY TOXIC SUBSTANCE CONTAINED INSIDE THE LEAF

HEALTH RISKS – NO BENEFITS
Aloin is a yellow colored toxic substance with a strong irritating and toxic power
Once the leaf has been cut, the oxidation process begins, many vitamins and mineral salts are destroyed, even worse if you centrifuge the gel.
During home preparation, the leaf and the gel are exposed to bacterial contamination
Disclaimer: The contents are for informational purposes only and in no case can they constitute the prescription of treatment or replace the specialist visit or the direct relationship with your veterinarian/doctor. All the information reported here derives from Bibliographic sources, personal experiences, and clinical studies in the public domain. All information on special diets and food supplements for pets is for informational purposes. This information serves as a general guideline, cannot be applied to all pets or considered as alternatives to professional advice. These pages include "Homeopathic preparations of efficacy not scientifically validated and without approved therapeutic indications. The products are not intended as a substitute for a varied and balanced diet and must be used as part of a healthy lifestyle.