L 'Agaricus is the first choice of fungus in allergic diseases where there is an alteration of the immune system Agaricus brings the immune system back to its TH1 level. (Takimoto et al., 2008)
Atopic Dermatitis in Dogs Mycotherapy Medicinal Mushrooms
REISHI antiallergic and anti-inflammatory
The Reishi it has an anti-allergic, antihistamine, and anti-inflammatory action (mycelium). The whole mushroom has an immunomodulating action, hepatoprotective properties: it stimulates liver detoxification and restores liver function.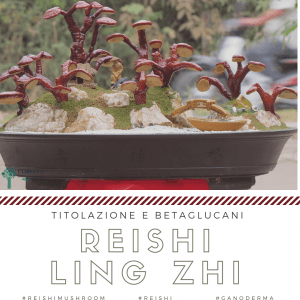 Reishi which is the best and which to buy Betaglucan 
Disclaimer: The contents are for informational purposes only and in no case can they constitute the prescription of treatment or replace the specialist visit or the direct relationship with your veterinarian/doctor. All the information reported here derives from Bibliographic sources, personal experiences, and clinical studies in the public domain. All information on special diets and food supplements for pets is for informational purposes. This information serves as a general guideline, cannot be applied to all pets or considered as alternatives to professional advice. These pages include "Homeopathic preparations of efficacy not scientifically validated and without approved therapeutic indications. The products are not intended as a substitute for a varied and balanced diet and must be used as part of a healthy lifestyle.