Feline Alopecia Why do cats lose their hair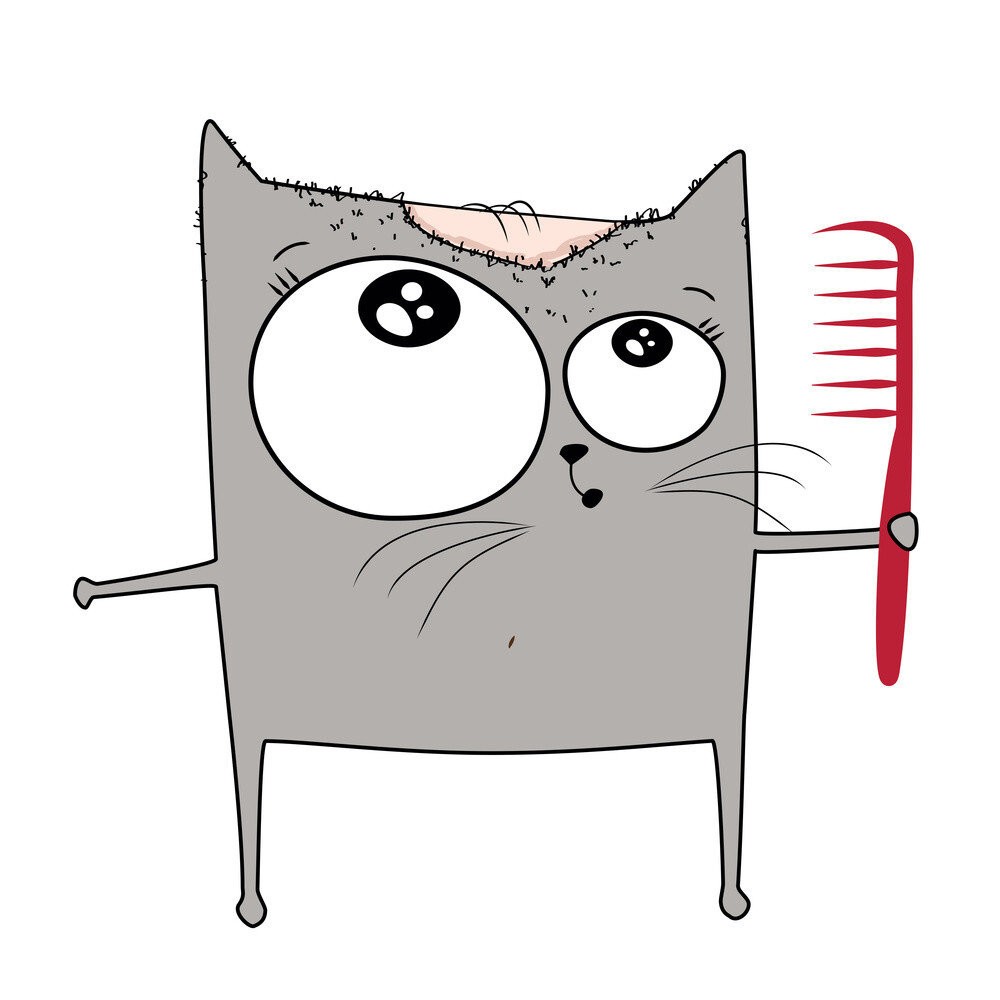 The loss of hair ( alopecia ) in cats is a phenomenon that occurs when the seasons change, it is first of all a natural process that serves to regulate the density of the fur and maintain body temperature, so also for the cat the hair cyclically sheds to be replaced by new ones. However, when a cat loses more hair than those reproduced, it is called feline alopecia and the causes must be defined as soon as possible by the veterinarian.
What are the causes of hair loss?
Possible causes of hair loss in cats are:
Parasites such as fleas and mites
Mycosis
Allergies
Injury and inflammation
Stress
Hormonal and metabolic disorders
Hyperthyroidism
Adverse reactions to a drug
Autoimmune Diseases of Cats
Feline paraneoplastic alopecia
If the cat loses hair in patches, the cause could be due to an autoimmune mechanism, they are dermatoses that arise from internal neoplasms and can precede or coincide with the appearance of tumors. So as in humans, alopecia can also be caused by an internal pathology in veterinary medicine , there is in fact a very close correlation between skin and internal organs.
Feline alopecia Paraneoplastic syndrome
In cats, paraneoplastic dermatitis is associated with feline hyperadrenocorticism or feline thymoma, para-neoplastic dermatosis with symmetrical alopecia and silver (shiny) scales can be observed instead in pancreatic carcinoma , alopecia accompanied by pruritus is often observed in hepatopathies.
Feline psychogenic alopecia
Feline psychogenic alopecia occurs when the cat licks itself out of nervousness, stress, frustration or boredom
How to diagnose feline alopecia
Deep skin scraping (there must be capillary bleeding)
It is performed on small areas where alopecia is present, it allows to see if there are any notoedric mange mites or mites belonging to the genus Cheyletiella blakei.
The Cheyletiella mite is quite large and looks like " white dandruff walking " these mites are usually well tolerated, other cats may develop desquamation, still others intense itching.
If the skin scraping for ectoparasites is negative, the following tests are searched for fungal infections (dermatophytosis)
 Hair shaft examination (trichoscopic)
 Examination with Wood's lamp
 Cultural examination
Alopecia cat natural remedies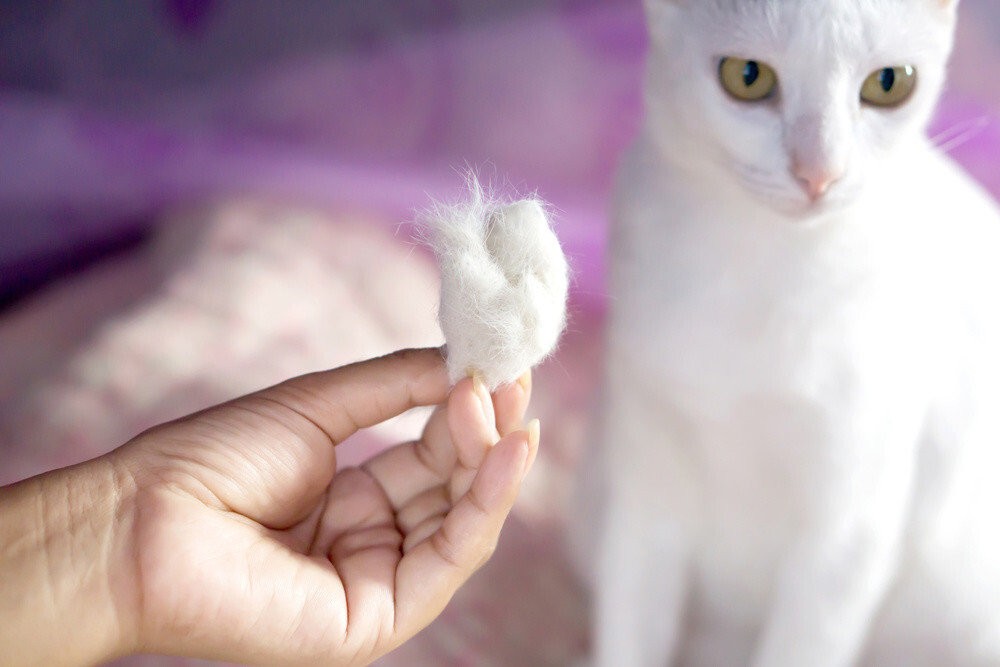 and supports of the dermal function
Support and strengthen the immune system , to better fight infections, parasites and mycosis
Avoid exposure to allergens as much as possible
Support with ad hoc supplements, liver, and kidney (especially if long-term medications have been used)
Food without allergens
Supplement with vitamins
Supplement with zinc (essential)
Supplement with PEA / collagen / hyaluronic acid
Omega 3
Vitamin B8 – vitamin H or biotin –
Little known vitamin, it allows the metabolism of carbohydrates, fats and proteins; essential for all cells. It improves the skin, the hair and is essential for the proper functioning of all glands.
CONTENTS: liver, egg, dairy products, fruit and vegetables
USEFUL:   alopecia, dermatitis , mycosis
PALMITOILETHANOLAMIDE (PEA)
PEA is a natural pain reliever and anti-inflammatory , without side effects and is an anti-itch. PEA is composed of aliamide, aliamides exert an antagonistic action of a local nature against inflammation, modulating mast cell reactivity. PEA was given to cats with eosinophilic granuloma complex and improved their symptoms (erythema, pruritus and alopecia ) .
THE productswhich contain PEA are Redonyl and Retopix
Specific supplement for dogs and cats with collagen and hyaluronic acid
Collagen: it forms part of the structures of the dermis, since its composition includes all the essential amino acids of the skin. Hyaluronic acid : forms part of the skin tissue. It also has a synergistic effect with collagen to replenish the skin tissue. Vitamin C : contributes to the formation of collagen for the normal functioning of the skin. Zinc: helps keep the skin in normal condition.
Vitamin C and Zinc help protect cells from free radicals that come from cellular oxidation and cause skin aging. Therefore, the product is ideal for maintaining the skin and coat in normal conditions.
Omega 3 essential fatty acids
The Omega 3 fatty acids in cats play a vital role in controlling inflammation: studies show that the omega 3 are important in case of dermatitis, alopecia, eosinophilic granuloma, Malassezia, rheumatoid arthritis, chronic renal failure, glomerulonephritis.
In case of Dermatitis and Excessive Hair Loss
Disclaimer: The contents are for informational purposes only and under no circumstances may they constitute a prescription for treatment or replace the specialist examination or the direct relationship with one's veterinarian/medical practitioner.  All the information reported here is derived from Bibliographic Sources, Personal Experience and Public Domain Clinical Studies. All information on special diets and dietary supplements for pets is for information purposes only. This information serves as a general guideline, cannot be applied to all pets or considered as an alternative to professional advice.