In this article we see how to manage the problem of hairballs in our cats, we choose the best pastes and natural remedies against trichobezoar. Let's remember to brush the cat's coat every day, a rule that also applies to short-haired cats.WARNING: An excessive amount of hair that accumulates in the cat's stomach causes irritation, cough and vomit, up to the intestinal blockage.
Hairballs in cats
If the cat vomits a hairball sporadically, this should not cause alarm, also because the phenomenon is completely normal at certain times of the year, especially during moult. If on the contrary the throwing up hairballs or defecate the trichobezoar becomes a frequent occurrence, it is necessary to make a visit to our trusted veterinarian.
Hairballs if not expelled can cause INTESTINAL BLOCKS
About 30% of diagnosed occlusions are caused by hairballs
It is important not to underestimate the problem because over time chronic diseases such as gastritis, intestinal inflammation, alteration of the bacterial flora.
ALL ENVIRONMENTAL CHEMICALS ARE DEPOSITED IN THE CAT'S COAT!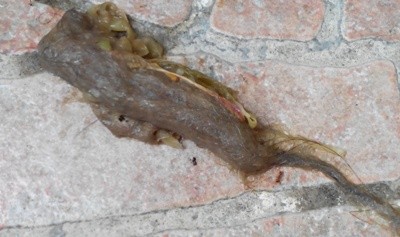 Hairballs in cats are a serious health risk
Intestinal inflammations
Intestinal obstructions
vomit frequent
Visible third eyelid
Cough (SIMIL -feline asthma)
lethargy
Malabsorption
Hairballs in cats can cause serious illness
CANCER
FOOD LYMPHOMA
CHRONIC RESPIRATORY DISEASES
GASTRITIS IS CHRONIC constipation
Hairballs in cats Prevent and be proactive
Regular grooming even for short-haired cats
Make catnip available or provide a daily source of fiber especially in the summer months. Fiber helps intestinal transit.
Reduce the dry food
Administer the hair remover pastes
Products for cat hairballs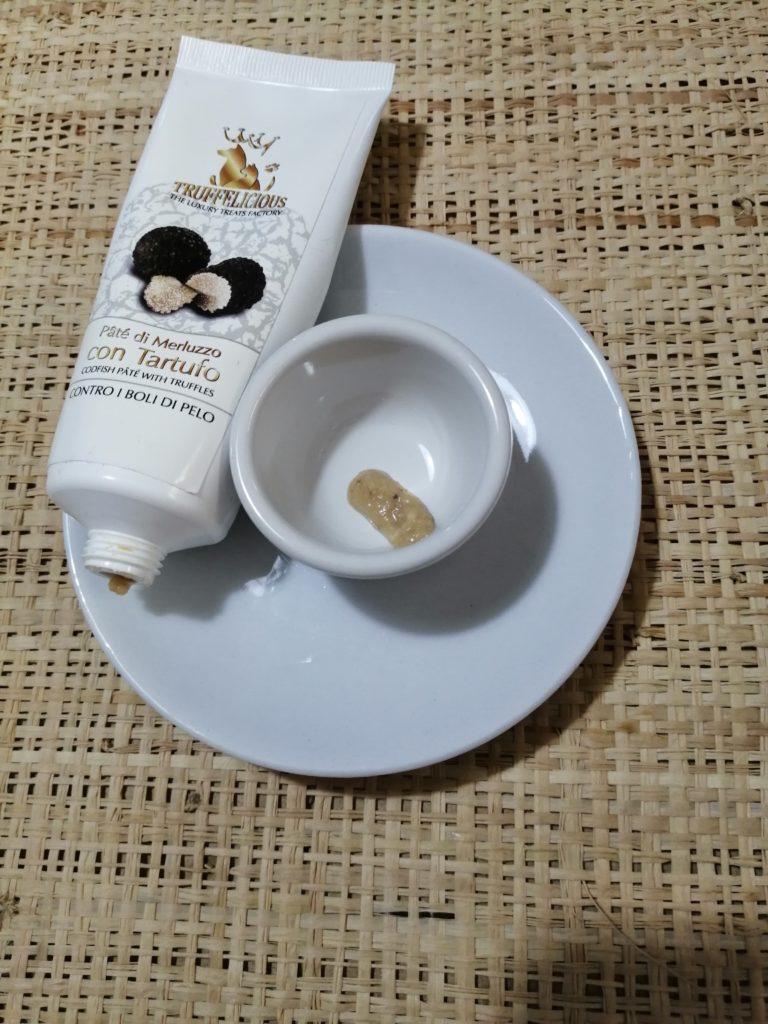 I start with one premium snack who can't not like it, taste? (slightly the taste reminds of a light mayonnaise) every now and then I taste! Truffelicious is Duck Liver Patè with Truffle!
High quality "human grade" ingredients
Recipe free of preservatives and dyes
100% natural
With 1% fresh truffle
Malt pastes for cats and with plant extracts
With Aloe, which contains pasta substances that soften the stool, lubricate the intestinal tract, and facilitate the elimination of hairballs, responsible for occlusive syndromes in cats. HDR Aloeplus Hair remover paste. All the benefits of Aloeplus syrup you can also find them in pasta. Same effectiveness in a convenient dosing syringe.
THESE TWO PRODUCTS PREVENT BOLUS FORMATION HELP INTESTINAL FUNCTIONS
TX-42738 Malt'n'Cheese Anti-Hairball
VET'S BEST HAIRBALL CONTROL GEL
My cats are crazy about it, very palatable, Beaphar the Nutella of cats!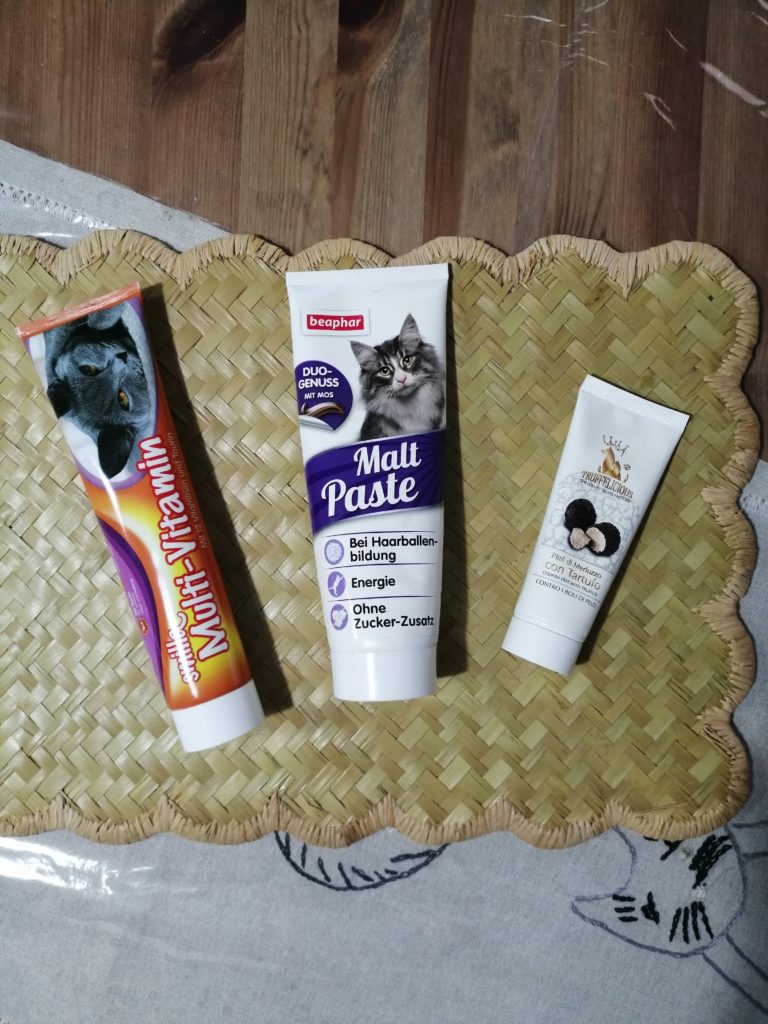 Cat hairballs natural remedies
Fiber must be added daily because it helps intestinal transit, we can add pumpkin, Pumpkin dog cat properties and health benefits yellow or carrots, in large hypermarkets you can buy the black carrot, which tastes like an orange carrot but has colon cancer-fighting properties, recommended.
Add butter to your diet or another source of fat, excellent Omega 3 which helps reduce inflammation.
Add small quantities of Aloe, rich in mucilage.
If the problem is chronic it is possible to administer a teaspoon of Vaseline oil (liquid paraffin) directly into the cat's food 2-3 times a week. Do not administer the oil directly with the syringe without a needle. We must not underestimate the problem! hairballs in cats create a favorable ground for the onset of even serious diseases.
Disclaimer: The contents are for informational purposes only and in no case can they constitute the prescription of treatment or replace the specialist visit or the direct relationship with your veterinarian/doctor. All the information reported here derives from Bibliographic sources, personal experiences, and clinical studies in the public domain. The information disseminated on the site is published after careful checks of the sources, chosen with care and updated and official as far as possible. All information on special diets and food supplements for pets is for informational purposes. This information serves as a general guideline, cannot be applied to all pets or considered as an alternative to professional advice. In These Pages are inserted and presented alternative therapy and homeopathic remedies of efficacy not scientifically validated and without approved therapeutic indications. The products are not intended as a substitute for a varied and balanced diet and must be used as part of a healthy lifestyle.