I used the Heel protocol to help my cat with renal insufficiency , after reading in 2011 studies on homotoxicology applied to patients with renal insufficiency. Thanks to my dissemination both on the net and in various forums, more and more pet owners and veterinarians are recommending the Heel protocol in the treatment of chronic kidney failure!
Kidney failure Natural remedies
Heel protocol for chronic renal failure in cats and dogs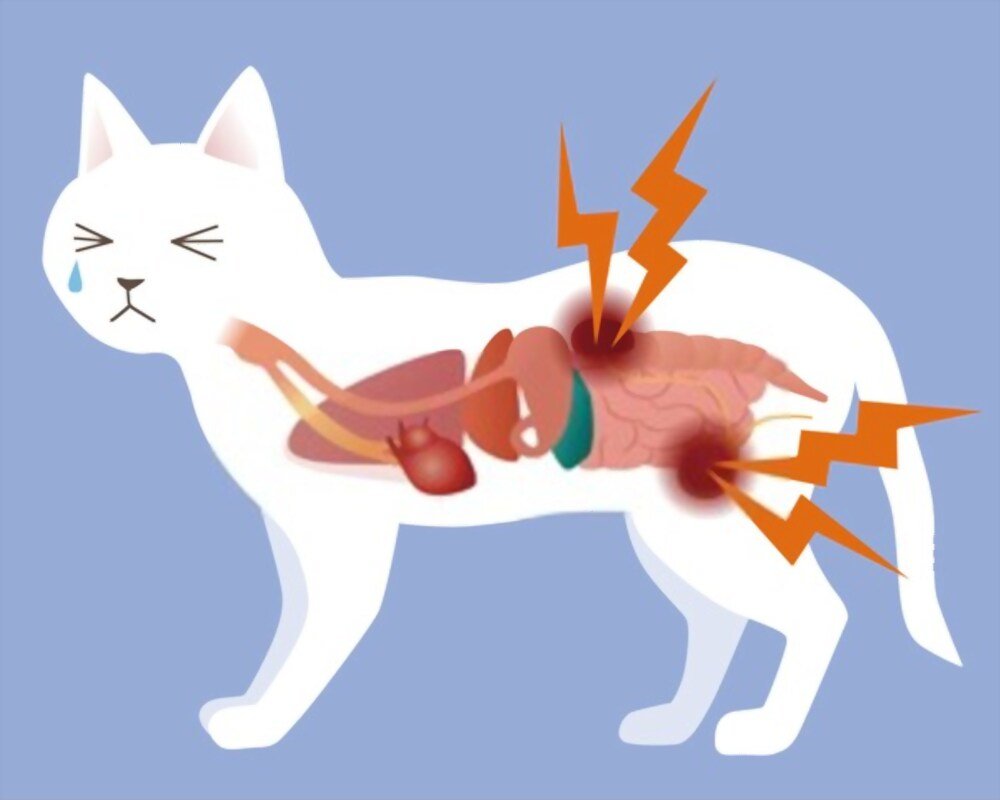 Specific and supportive for animals with chronic renal failure.
3 Compositum
Indications:
Stimulation of the defense mechanisms against toxins through the stimulation of the possibly blocked enzymatic system. Impulse for the correct development of the electron transport chain. Antioxidant action, anti-free radicals. Ubichinon Compositum improves the citric acid cycle and therefore has cellular support and detoxification characteristics.
Composition Ubichinon Compositum us. vet
Acidum acetylosalicylicum D10, Acidum ascorbicum D6, Acidum sarcolacticum D6, Dinatrium adenosinum triphosphoricum D10, Anthrachinonum D10, Coenzymum A D10, Conium maculatum D4, Galium aparine D6, Histaminum D10, Hydricidum D10, Hydrastis hydrochloride8, Nadhydrinum D10, Hydrastis canadensis , 1,4-Naphthochinonum D10, Riboflavinum phosphoricum natrium D6, Nicotinamidum D6, para-Benzochinonum D10, Podophyllum peltatum D4, Pyridoxinum hydrochloridum D6, Thiamini hydrochloridum D6, alpha-Trichinoylum D10, Ubidecum D10, lipacconicum D10, lipacconicum D10, lipacconicum D10, lipacconicum D10 Manganum phosphoricum aquosum D8, Natrium diethyloxalaceticum aquosum D8, Sulfur D8.
Ubichinon composition for human use
Acidum ascorbicum D6, Thiamini hydrochloridum D6, Ubidecarenonum D10, Riboflavinum phosphoricum natrium D6, Pyridoxinum hydrochloridum D6, Nicotinamidum D6, Vaccinium myrtillus D4, Colchicum sarenonum D10, Podophyllum Dcolactic D4, Hydophyllum Dcolactic D4, Podophyllum Dcolactic Dcol , Hydrochinonum D8, Trichinoylum D10, Sulfur D8, Anthrachinonum D10, 1,4-Naphthochinonum D10, para-Benzochinonum D10, Dinatrium adenosinum triphosphoricum D10, Coenzymum A D10, Acidum acetylosalicylicum D10, Acidum acetylosalicylicum D10, Histaminum gluconicum D10, Nadhydricum gluconicum D10 alpha-liponicum aquosum D8, Manganum phosphoricum aquosum D8, Natrium diethyloxalaceticum aquosum D8.
# 2 Coenzyme Compositum (stimulates enzymatic functions – human use similar composition us.vet.)
Coenzyme Compositum and Ubichinon Compositum . These 2 remedies, when combined, offer an "overall" coverage of the main catalysts and quinones needed to support cellular function and improve cellular oxygenation.
Composition Coenzyme compositum human use
Beta vulgaris 4X 22 mcl, alpha-Lipoicum acidum 6X 22 mcl, Ascorbicum acidum 6X 22 mcl, Cysteinum 6X 22 mcl, Magnesia oroticum 6X 22 mcl, Manganum phosphoricum 6X 22 mcl, Natrum oxalaceticum 6X 22 mcl, Nicotinamidum 6X 22 mcl 22 mcl, Pyridoxinum hydrochloricum 6X 22 mcl, Riboflavinum 6X 22 mcl, Thiaminum hydrochloricum 6X 22 mcl, alpha-Ketoglutaricum acidum 8X 22 mcl, cerium oxalicum 8X 22 mcl, cis-Aconiticum acidum 8X 22 mcl, citricum Acidum 8X 22 mcl, citricum Acidum 8X 22 mcl 8X 22 mcl, Fumaricum acidum 8X 22 mcl, Malicum acidum 8X 22 mcl, Nadidum 8X 22 mcl, Natrum pyruvicum 8X 22 mcl, Succinicum acidum 8X 22 mcl, ATP 10X 22 mcl, Baryta oxalsuccinicum.
Acidum alpha-ketoglutaricum, Acidum ascorbicum, Acidum cis-aconiticum, Acidum citricum, Acidum DL-malicum, Acidum fumaricum, Acidum succinicum, Acidum thiocticum, Adenosinum triphosphoricum, Barium oxalsuccinicum, Beta vargaris. conditiva and root, Cerium oxalicum, Coenzym A, Hepar sulfuris, Magnesium oroticum, Manganum phosphoricum, Nadidum, Natrium diethyloxalaceticum, Natrium pyruvicum, Natrium riboflavinum phosphoricum (Vitamin B2), Nicotinaminamidum (Nidox hydrochloride), Vitaminamidensis (Nidox prickly Sulfur, Thiaminum hydrochloricum (Vitamin B1).
Coenzyme and Ubichinon why are they fundamental?
The ingredients of both preparations belong mainly to the group of so-called intermediate catalysts. This means that they should alleviate some biochemical reactions that are impaired, for example, by chronic or degenerative diseases, patient age, pollution, long-term drug administration , etc. Both serve to generate energy in the cell, which results in an overall improvement in health.
Ubiquinone Compositum and Coenzyme (catalyst) are indicated for the stimulation of defense mechanisms against toxins and to reactivate blocked and defective enzymatic functions in degenerative diseases. Improves oxidative phosphorylation and antioxidant action against free radicals; in fact Ubiquinone Compositum improves the citric acid cycle and therefore has cellular support and detoxification characteristics.
Acute and chronic dysfunctions of the kidneys and urinary tract: cystitis, cystopyelitis, nephrolithiasis, hydronephrosis, nephrosis, glomerulonephritis, nephrosclerosis.
Difference between Solidago S and Solidago us. vet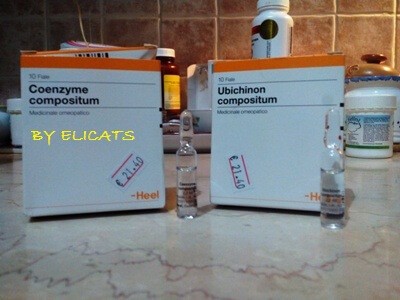 How is the Heel Protocol used?
It is possible to administer the # 3 Compositum orally, with a syringe they are diluted in a little palatable sauce or vitamin paste.
By subcutaneous route : (preferred)
Based on my experience I can only confirm the validity of the protocol, it represents an essential therapy in slowing the progression of chronic renal failure . In this video   the modalities:
Alcuni contenuti o funzionalità qui non sono disponibili a causa delle tue preferenze sui cookie!
This is because the feature / content marked "% SERVICE_NAME%" uses cookies that you have chosen to keep disabled. To view this content or use this functionality, enable cookies: click here to open your cookie preferences.
The three homotoxicological remedies support the residual renal function, improve the appetite and the general well-being of the animal
Increased appetite
Weight gain
Animals are more active
Visibly improved state of health
Heel protocol chronic renal failure cat and dog How does it improve the condition of animals?
80% of cats have a noticeable improvement in general health within the first week of therapy:
• Good Appetite
• Stable or increasing body weight
• Increased activity
50% of the animals during the 7-30 month period are in good general condition
• The quality of life of cats with chronic renal failure improved
• The laboratory values ​​stable or decreased especially the azotemia / BUN
Heel dosage protocol
Remember that the Coenzyme compound contains all the catalysts of the Krebs cycle; The Ubichinon compound contains quinones.
All degenerative and neoplastic diseases are due to missing enzyme controls or cellular respiration disorders, all humans and animals use the Krebs cycle to process oxygen through respiration. It is essential to restart the Krebs cycle!
---
Update June 2020 Heel Protocol Multicomponent therapy, cohort study.
10 years ago I started administering the Heel Protocol, in these years I have continued to support and promote the benefits of the Heel Protocol in the management of chronic kidney failure, June 2020 finally a cohort study.
Multicomponent, multitarget SUC therapy in cats with chronic kidney disease: a multicenter, prospective, observational and non-randomized cohort study
The aim of this study was to evaluate the tolerability and efficacy of SUC therapy (Solidago compositum ad us. Vet., Ubichinon compositum and Coenzyme compositum).
The SOLIDAGO COMPOSITUM
It has antimicrobial, analgesic, anti-inflammatory, spasmolytic and diuretic activity, the diuretic activity is comparable to the effect of benazepril.
ACE (Angiotensin Converting Enzyme)
As we know ACE plays a fundamental role in the development of chronic renal failure, the angiotensin converting enzyme causes glomerular hypertension resulting in glomerular damage and activation of proinflammatory and profibrotic pathways. The Solidago can reduce inflammation of the kidney tissue and at the same time prevents fibrosis.
Ubiquinon compositum and Coenzyme compositum can improve mitochondrial respiration leading to reduced oxidative stress in the target tissue caused by an altered mitochondrial respiratory system. the reduced respiratory capacity of the mitochondria could be the cause or consequence of chronic kidney disorders.
SUC-treated cats showed rapid improvement in clinical summary score assuming improved quality of life as early as day 3 after initiation of CKD treatment.
---
Biological veterinary medicine: effective and well tolerated
Heel biologics are made up of several single effective substances (multicomponent) and act simultaneously on numerous parts of the body (multitarget) to sustainably counteract the causes of a disease, they are characterized by good tolerance, which makes them suitable for administration to long-term and, depending on the disease, can be given individually or in combination with other medicines.
---
Study reference:
Brandenburg U, Braun G, Klein P, Reinhart E. The Multicomponent, Multitarget Therapy SUC in Cats with Chronic Kidney Disease: A Multicenter, Prospective, Observational, Nonrandomized Cohort Study. Complement Med Res. 2020; 27 (3): 163-173. doi: 10.1159 / 000506698. Epub 2020 Mar 26. PMID: 32213769; PMCID: PMC7384345.
Disclaimer: The contents are for informational purposes only and in no case can they constitute the prescription of treatment or replace the specialist visit or the direct relationship with your veterinarian/doctor. All the information reported here derives from Bibliographic sources, personal experiences, and clinical studies in the public domain. The information disseminated on the site is published after careful verification of the sources, chosen with care and updated and official as far as possible. All information on special diets and food supplements for pets is for informational purposes. This information serves as a general guideline, cannot be applied to all pets or considered as an alternative to professional advice. In These Pages, Alternative Therapy and Homeopathic Remedies Of Efficacy Not Scientifically Validated And Without Approved Therapeutic Indications Are Inserted And Presented. The products are not intended as a substitute for a varied and balanced diet and must be used as part of a healthy lifestyle.