Being the Gramigna much loved by dogs and cats I decided to present it to you as rightly so
Agropyrum repens belongs to the Graminaceae family and is considered a weed to be eradicated to avoid damage to agriculture (in my house it is not touched, for my animals (excellent herbalists) it must always be available.
Let's find out all together the properties of the weeds for dog, cat, and for us.

Gramigna (Agropyrum repens) property
"Nature does nothing useless" (Aristotle)
The weeds it was used in phytotherapy in classical Greece, sick dogs are known to dig up and eat its roots and medieval herbalists used it to treat inflammation of the bladder, in case of painful urination and water retention.
It is still used as a diuretic, anti-inflammatory and in the treatment of cystitis.
Gramigna for dog cat
The weeds for dogs and cats it can be used to treat various urinary tract disorders have anti-inflammatory properties and is a disinfectant of the urinary tract.
If the Stonebraker grass is renowned for controlling and dissolving struvite crystals, the gramigna not only fights urinary tract infections but importantly it is highly effective in dissolving oxalate kidney stones!
Struvite cat grass splitter Natural Remedies Intervention and Post-I.
Administer the grass to the dog or cat in case of
Cystitis (prevents and cures)
Prostatitis
Oxalate stones also as a prevention
In case of dysuria (painful or uncomfortable urination)
Pharmacological effects of Gramigna
1. Hypoglycemic effects
Reduces blood glucose levels after 2 weeks of daily oral administration of the aqueous extract (20 mg/kg) (p <0.001).
2. Hypolipemic effects
The effect of oral administration of a lyophilized aqueous extract of Agropyron repens rhizomes (20 mg/kg) on ​​lipid metabolism occurs after one week, with a significant decrease in plasma cholesterol levels and a decrease in body weight.
3. Diuresis and treatment of urinary tract infections
Mannitol, present in large quantities, is an osmotic diuretic that means it increases the volume of urine, moreover the grass is a diuretic herb with antimicrobial effects (fluid extract of grass) useful in case of urinary tract infections and irritable bladder.
Traditional use is generally well tolerated. Excessive and prolonged use of the herb should be
avoided in case of low potassium, electrolyte imbalances, caution in subjects with chronic renal failure.
Do not exceed 4 weeks of administration, for dosages ask the holistic veterinarian for advice.
In Great Britain, Colombia and Canada, Gramigna was one of the most used medicinal plants against intestinal parasites in dogs, cats and pigs.
Renalof for dogs and cats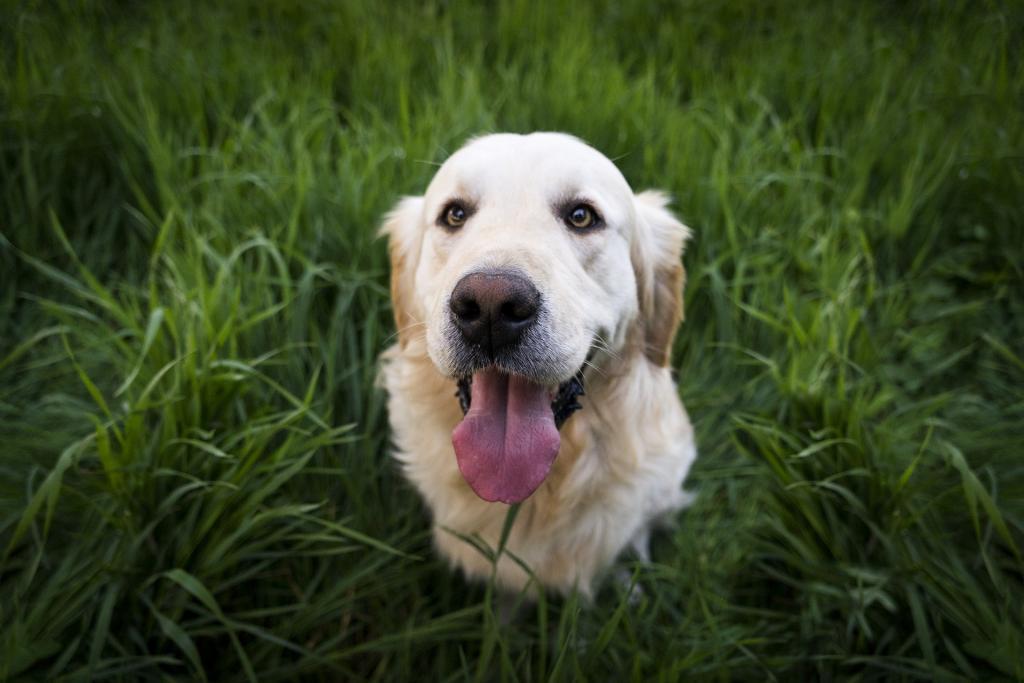 Are you looking for a safe and natural remedy? do not know how to get rid of oxalate stones in cats? you want to ward off relapses because your dog had a urinary obstruction by oxalates?
I advise you
of the integration of weeds in cycles!
the supplement I have chosen is RENALOF for dogs and cats
Weed supplement for dogs and cats: Renalof
A dietary supplement formulated based on extracts of Agropyron repens (gramigna) indicated to promote diuresis and control the symptoms associated with calcium oxalate kidney stones.
Agropyron repens contains several substances with specific characteristics highlighted in numerous studies:
> Agropyrene: helps the functionality of the urinary tract
> Triticin and potassium salts: they have shown natural diuretic properties
> Silicon salts: they help maintain the elasticity of the connective tissues of the urinary ducts
> Inositol: regulates the concentration of calcium as well as having a detoxifying action
The individual components of Renalof®they are subjected to a physicochemical molecular activation process which considerably enhances their properties.
Indications
For the properties of its components, Renalof®can be taken as an adjuvant in cases of:
– Kidney stones and gravel (calcium oxalate)
– Inflammatory symptoms affecting the urinary tract (pelvis and ureter), secondary or not to nephrolithiasis.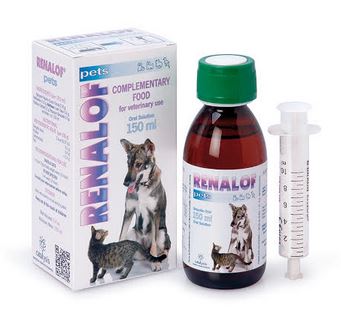 RECOMMENDATIONS FOR USE:
DOGS and CATS: 1 ml per 5 kg of weight every 12 hours.
OTHER PETS: 1 ml every 12 hours.
Another phytotherapeutic that contains the gramigna is Reni Vital for Dogs and Cats
Biblio:
Eddouks M, Maghrani M, and Michel JB. Hypoglycaemic effect of Triticum repens P. Beauv. in normal and diabetic rats. J Ethnopharmacol. 2005; 102(2):228-232.
Al-Snafi AE. Medicinal plants with anti-urolithiatic effects (part1). Int J of Pharmacy 2015; 5(2): 98-103]
Hautmann C. and Scheithe K. Fluid extract of Agropyron repens for the treatment of urinary tract infections or irritable bladder. Results of multicentric post-marketing surveillance. Zeitschrift für Phytotherapie 2000; 21(5):252-255.
Lans C, Turner N, Khan T, and Brauer G. Ethnoveterinary medicines used to treat endoparasites and stomach problems in pigs and pets in British Columbia, Canada. Vet Parasitol 2007; 148(3-4):325-340.
Disclaimer: The contents are for informational purposes only and in no case can they constitute the prescription of treatment or replace the specialist visit or the direct relationship with your veterinarian/doctor. All the information reported here derives from Bibliographic sources, personal experiences, and clinical studies in the public domain. All information on special diets and food supplements for pets is for informational purposes. This information serves as a general guideline, cannot be applied to all pets or considered as alternatives to professional advice. These pages include "Homeopathic preparations of efficacy not scientifically validated and without approved therapeutic indications. The products are not intended as a substitute for a varied and balanced diet and must be used as part of a healthy lifestyle.