It is a great emotion for me to speak for the first time on a subject that is very close to my heart.
I share with you the nutritional choices I made when it came to treating and helping my cat with IRC (now CKD).
Below you can read a subject that is still little explored in veterinary science: "malnutrition during PEW kidney failure" as one of the strongest risk factors for adverse outcomes and death in dogs and cats with CKD.
* The concepts and advice given in this article also apply to dogs.
Functional feeding of nephropathic cats
For some years now, human beings have been studying the importance of a functional diet in the course of chronic diseases and how it plays a very important role in the fight against malnutrition (PEW) in nephropathic patients.
What should a cat with kidney failure eat?
When my cat became ill with chronic renal failure, in addition to administering the medicinal fungus Cordyceps, Protocol Heel, it was necessary to focus on nutrition.
Adopting a correct diet during chronic kidney disease will ensure that you are well fed:
A slowdown in the progression of renal disease
Prevents muscle catabolism
Delays Emaciation
I knew we would face periods of total loss of appetite (mandatory stage 3 or 4 of chronic renal failure in a cat), so it was necessary to ALWAYS NUTRATE and be proactive!
Kidney cat food or homemade food?
Which renal food for cats with renal failure was most suitable? A renal food with reduced protein intake or a homemade raw meat diet with added supplements or a cooked or semi-cooked diet?
On the net (it was 2011) the articles on nutrition management during renal failure that were read on the net were always in favour of a low-protein diet, the so-called renal food for cats..
Anorexia and less appetite in cats
The solution is ORALADE – Cats cannot tolerate fasting and must satisfy at least 2/3 of their daily energy requirements. Periods of anorexia or less appetite can have serious consequences and must therefore be addressed promptly. Oralade Cat is the perfect supplement to encourage greater consumption of any diet;
High palatability – can be mixed in both dry and canned diets.
Improves the state of hydration and therefore well-being
It improves the absorption of the gastrointestinal tract and the barrier function against bacteria.
Cat does not eat with anorexia homeopathic remedies
The following homeopathic remedies may take over after the administration of medicines, in which case the following are useful
Gentiana Lutea 5CH before meals to stimulate the appetite
Lycopodium 5CH when the animal eats but gets full immediately after a few bites
Nux Vomica 5CH against nausea
Avena Sativa 5CH against asthenia
Arsenicum Album if the animal refuses food
Gatto con CKD with anorexia
I know the disease and I know how complicated it can be to manage it on a daily basis. In addition to the very specific symptoms, rejection of food is also a common factor in many cats with CKD.
How many of us have found ways to counteract the loss of appetite, how many times have I heard my cat doesn't eat kidney food, doesn't eat cans, smells food but doesn't eat.
The cat does not eat because of uremia
Preliminary remarks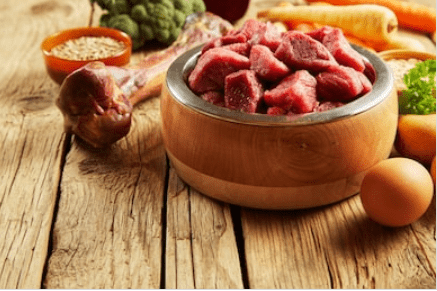 If your cat is not eating and you want to try and help her by changing her diet in favour of a home-based diet, I advise you to have a nutritionist vet look after her. The formulation of the diet should not leave room for improvisation, it should meet your cat's energy needs, relieve clinical signs of kidney disease, reduce uremic intoxication, contain little sodium and phosphorus and maintain the acid-base balance. The diet must always be personalised on the basis of clinical and laboratory data, remember that a cat at stage 1 or 2 of the disease must be treated and fed differently from another cat in the terminal phase of renal disease.
According to the IRIS (International Renal Interest Society) classification, my cat was in a stage III – Creatinine 251 – 440 micromol / l (2.9 – 5.0 mg / dl) renal disease and therefore moderately insufficient.
Home feeding for cats with cat renal insufficiency
feeding of cats with chronic renal failure,
Food for cats with kidney failure must provide adequate calorie intake, have a reduced sodium and phosphorus content, and provide sufficient energy to prevent endogenous protein catabolism which results in malnutrition and exacerbation of azotemia.
The energy requirement of the cat is about 50-60 kcal / kg / day, although there is a variation of 25% considering the individual energy requirement according to age, level of physical activity, concomitant diseases (tumour: arrow: see Neoplastic Cachexia) sterilisation / castration.
how to get a cat with kidney failure to eat
La mia direzione immediata in termini di cibo è stata quella di scegliere una dieta casalinga con l'aggiunta di integratori, vitamine, acidi grassi omega-3, coenzima Q10.
My immediate direction in terms of food was to choose a homemade diet with the addition of supplements, vitamins, omega-3 fatty acids, coenzyme Q10.
Food for cats with kidney failure at home
My immediate direction in terms of food was to choose a homemade diet with the addition of supplements, vitamins, omega-3 fatty acids, coenzyme Q10 .
The reason was simple and natural, I wanted to ensure the cat an adequate protein intake, which would prevent muscle atrophy and lean mass loss and at the same time could prevent and/or counteract the lack of appetite. I started to create a weekly diet plan based on homogenization homemade with the main ingredient of egg white, a source of protein that was definitely right for us: BIOLOGICAL VALUE 100 + BIODISPONIBILITY OF AMINOACIDS + EIGHT DIGERIBILITY.
Recipe for cats with kidney failure
Read my recipe with cooked egg white mixed with a part of chicken or turkey and pumpkin, a digestible and appetizing meal! (* doses and ingredients must be adapted to the clinical history of the animal itself for the choice of supplements). For the dog you can structure a diet based on potatoes, black rice, egg white.
For cats with stomatitis, diarrhoea or constipation, you can read all the properties in the special article ZUCCA for dogs and cats, Beneficial properties + recipe
I immediately chose a diet that was mainly homemade, rotating the ingredients, varying the protein sources and opting for proteins with a biological value as close as possible to 100, such as cooked egg white.
Egg white is an excellent source of protein (each egg contains about 7 grams of protein, of which 5 grams are in the egg white).
The biological value (VB) of proteins is an index that describes how effectively the body uses and metabolizes a protein, meat has a high biological value but the FIRST PLACE is assigned to eggs, their profile and amino acid balance is perfect and is taken as a reference for the comparison of all other sources of protein. The body is able to assimilate egg or egg white proteins in their entirety.
Low protein diet is a possible risk factor for malnutrition in cats with chronic kidney disease.
During periods of lack of appetite or when the symptoms of kidney disease were more pronounced, I offered a meal consisting of 1/2 sachet of wet kidney food and 1/2 sachet of cooked egg white. During periods when stomatitis manifested itself with total lack of appetite, I administered with a syringe every 2/3 hours only moist kidney food (I did not add egg white or other protein sources) + Stomorgyl therapy for 10/12 days + Fiuggi water (administration of Fiuggi water syringes) to combat dehydration and promote the elimination of nitrogenous waste.
If you do not have time to prepare the liquid meat to give at home with the syringe, I recommend two products to keep at home.
Tjure eats and drinks liquid meat you can read more information here
Or the Kattovit Renal Drink that cooks liquid meat with chicken breast fillet
Beverage for cats with kidney failure or ideal in case of low fluid intake
To support renal function
Favours the intake of liquids: tasty meat cooking liquid with delicious pieces of chicken
Rich in minerals: to contribute to animal health Privo
of artificial colours, flavourings and preservatives
During the diet strictly with pet-food Renal I added to the food a GUNA amino acid supplement used in man, marketed in 2011 under the name SON FORMULA today Gunamino Formula. (MAP Master Amino Acid Patter)
The cat's body requires around 20 amino acids for optimal health, 11 of which are essential proteins that must be digestible and at the same time have a high VB. The essential amino acids are: leucine, isoleucine, valine, tryptophan, phenylalanine, histidine, methionine, threonine, lysine, arginine and taurine.
Renal + Master Amino Acid Pattern to avoid malnutrition and PEW
The Master Amino Acid Pattern once taken, follows 100% of the anabolic path with the virtual absence of nitrogenous waste production. MAP (Master Amino Acid Pattern®) is an exclusive composition of essential amino acids in crystalline, free, highly purified form.
It was a blanket of an Italian Maurizio Luca Moretti, a researcher in the United States. It is he, in fact, who achieved the goal so coveted by many scientists working in the field of nutrition: to find the ideal protein compound, i.e. perfectly assimilable and bioavailable, that does not produce waste and toxins. Map (Master Amino Acid Pattern) is a balanced, predigested and complete catabolic association of the eight essential amino acids. : arrow: MAP ™ is the result of 23 years of research by the International Nutrition Research Center (INRC). With Gunamino or Master Amino Acid pattern I have avoided protein loss, protein energy and malnutrition.
It produces less than 1% of nitrogenous catabolites, the lowest value of any known food protein: this makes it particularly suitable for those with liver or kidney dysfunction. Its use avoids the excess of nitrogenous waste and consequently the overloading of the kidneys.
it is absorbed in a few minutes without digestive effort
does not produce nitrogenous slag
provides, in the lowest weight and volume, the maximum protein value compared to any other food
It has a net nitrogen consumption (NNU) of 99%, i.e. 99 parts are assimilated and one part is excreted as waste.
Master Amino Acid Pattern = Net Nitrogen Utilization (NNU) 99%
egg = Net Nitrogen Utilization  (NNU) 65%
Meat, fish and chicken = Net Nitrogen Utilization (NNU) 32%
SUGGESTIONS: I have been hiring him for several years now;) Going Off-Topic for a moment is important and useful information!
Ten grams provides a protein nutritional value equivalent to 450 grams of meat, fish or poultry and provides only 40 calories. It allows you to recover or retain lean body mass by reducing fat.
This product has undergone a double-blind and triple cross-over study, which demonstrated the absence of side effects, including those common to other amino acid associations, such as nausea, vomiting, abdominal cramps and dilation.
In this context its high nutritional value emerged, it should be noted that protein digestion generally takes three to four hours, while Map is absorbed into the small intestine in just twenty-two minutes. In fact, it is predigested and does not require the intervention of the enzyme peptidase, while it requires minimal stimulation of bile, pancreatic and intestinal secretions. This, together with its amphoteric characteristic (i.e. it can act both as acid and as a base, depending on the pH of the environment in which it is found), makes it valuable for those suffering from gastritis, digestive disorders or IBD. I recommend the purchase of Gunamino tablets, the sachets contain sweeteners, to Gunamino add arginine and taurine.
Malnutrition Anorexia PEW cat renal failure
Protein Malnutrition Syndrome – Waste of Protein Energy (PEW)
Why is protein-energy depletion associated with mortality in patients with CKD?
Protein Energy Wasting (PEW) is a pathological condition characterised by a progressive reduction in protein and energy reserves. PEW has a high prevalence among patients with CKD (chronic renal disease / end-stage renal disease) and is closely associated with adverse clinical outcomes and increased rates of hospitalisation, complications and mortality.
Protein energy loss (PEW), a new term proposed in humans by the International Society of Renal Nutrition and Metabolism (ISRNM), refers to the multiple nutritional and catabolic changes that occur in chronic renal disease (CKD) associated with morbidity and mortality.
Depletion of protein-energy is a frequent condition, strongly correlated with mortality in CKD patients, as dogs and cats with chronic renal failure also require protein in the diet, supplements and essential amino acids.
Maintaining good nutritional status in cats with chronic renal failure prevents Malnutrition Anorexia (PEW)
---
Disclaimer: The contents are for informational purposes only and under no circumstances may they constitute a prescription for treatment or replace the specialist examination or the direct relationship with one's veterinarian/medical practitioner.  All the information reported here is derived from Bibliographic Sources, Personal Experience and Public Domain Clinical Studies. All information on special diets and dietary supplements for pets is for information purposes only. This information serves as a general guideline, cannot be applied to all pets or considered as an alternative to professional advice.
---
bibliografia
Lawson, Jack, et al. "Fibrosi renale nella malattia renale cronica felina: mediatori noti e meccanismi di lesione". The Veterinary Journal 203.1 (2015): 18-26.
Markovich, Jessica E., et al. "Indagine sulle pratiche dietetiche e farmacologiche dei proprietari di gatti con malattia renale cronica". Journal of feline medicine and surgery 17.12 (2015): 979-983.
Elliott, J., et al. "Sopravvivenza dei gatti con insufficienza renale cronica naturale: effetto della gestione della dieta". Journal of Small Animal Practice 41.6 (2000): 235-242.
Larsen, Jennifer A. "Controversie nella nefrologia veterinaria: punti di vista diversi: ruolo delle proteine ​​alimentari nella gestione della malattia renale cronica felina". Cliniche veterinarie del Nord America: Small Animal Practice 46.6 (2016): 1095-1098.
Reynolds BS, Chetboul V, Nguyen P, et al. Effetti dell'assunzione di sale nella dieta sulla funzione renale: uno studio di 2 anni su gatti sani di età. J Vet Intern Med 2013; 27 (3): 507-515
Lawson, Jack, et al. "Renal fibrosis in feline chronic kidney disease: Known mediators and mechanisms of injury." The Veterinary Journal 203.1 (2015): 18-26.
Markovich, Jessica E., et al. "Survey of dietary and medication practices of owners of cats with chronic kidney disease." Journal of feline medicine and surgery 17.12 (2015): 979-983.
Elliott, J., et al. "Survival of cats with naturally occurring chronic renal failure: effect of dietary management." Journal of Small Animal Practice 41.6 (2000): 235-242.
Larsen, Jennifer A. "Controversies in Veterinary Nephrology: Differing Viewpoints: Role of Dietary Protein in the Management of Feline Chronic Kidney Disease." Veterinary Clinics of North America: Small Animal Practice 46.6 (2016): 1095-1098.
Reynolds BS, Chetboul V, Nguyen P, et al. Effects of dietary salt intake on renal function: A 2-year study in healthy aged cats.J Vet Intern Med 2013; 27(3):507-515