The Rescue Remedy is one of the most important remedies and we should always keep it at home, it is used for first aid and for emergencies, in case of trauma and shock. When you go to herbal medicine, buy it! It is used to calm the dog and the cat before and after the veterinary visits, before / after surgery, in case of agitation, anxiety and stressful events.
Bach Rescue Remedy for animals is a delicate and natural form of healing, it is the most famous of the remedies: a combination of five different remedies (Cherry Plum, Clematis, Impatiens, Rock Rose and Star of Bethlehem ) that together help restore the emotional balance.
Rescue remedy Pet composition
Rock Rose to regain confidence and self-control.

Impatiens to instill patience and tolerance.

Clematis to increase concentration and motivation.

Star of Bethlehem to give comfort and reassurance.

Cherry Plum to regain self-control and stability.
Have a look at
Bach Guna Flowers with Mother Essences for the dog and cat
Take a look at
Australian dog cat flowers How to balance emotional discomforts
Rescue Remedy for animals
Relieves stress related to:
Loud noises, fireworks, thunderstorms

Veterinary visits

Do you travel

In case of fear, animal abuse kept in kennels or catteries

Separation anxiety

New environments

Transfers / relocation

It also helps relieve excessive barking caused by stress .

Introduction of another animal
Rescue remedy animals posology
The dosage of the Rescue remedy for animals is about 4 drops diluted in water to be given every 5-10 minutes, a quite stressful way for us and for our friend who already lives in his state of anxiety, therefore I advise you to buy the Rescue Remedy in spray and without alcohol. You can spray some puffs directly into your mouth.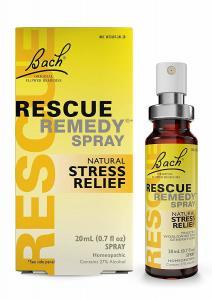 Rescue remedy for dogs
The dog can also be given drops along with food, diluted in water, can be applied externally (ears).
Rescue remedy cat how many drops
Standard dosage – several times a day at 5-10 minute intervals –
Puppies: 1-2 drops 4 times a day
Adult animals: 4-5 drops 4 times a day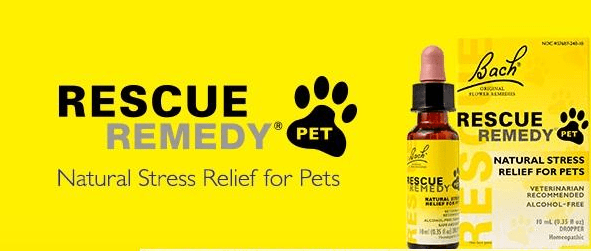 Rescue non-alcoholic remedy
This type of Rescue Remedy is alcohol-free , ideal for our animals, recommended by veterinarians around the world as an emergency remedy to help calm pets in all types of stress situations, and is suitable for cats, dogs , horses and birds. Formula in drops .
Take a look at
Bach flower remedies for how to feed them to BIRDS
The Rescue Remedy is one of the most well-known remedies of Dr. Bach's system.
Discover the RESCUE line
Rescue Night – Without alcohol

Rescue is the famous blend born from the combination of 5 of the 38 original bach flowers . Rescue night with the addition of a sixth bach flower, helps to rest in a serene way. The 6 original bach flowers contained are: cherry plum, clematis, rock rose, impatiens, star of bethlehem, white chestnut.
For my family and my animals, irreplaceable! to be applied on the fingertips or on the skin to soothe redness, insect bites, irritation, itching , rashes and in all cases of emergency. RESCUE® Cream is a non-greasy cream, without fragrances, parabens and lanolin.
Mix of 6 original Bach flowers: Star of Bethlehem (comfort), Pink rock (courage), Cherry Plum (Master), Impatiens (impatience), clématis (attention), CRAB Apple (acceptation).
It is the line of prepared Bach Flower remedies prepared according to the Original Method of Dr. Bach with Bio-informed Supercoherent Water and Brandy from organic cultivation.
THE CONTENT ON THIS WEBSITE IS TO BE USED FOR INFORMATIONAL PURPOSES ONLY. YOU ACKNOWLEDGE THAT THE CONTENT IS IN NO CASE TO BE USED AS A SUBSTITUTE FOR PROFESSIONAL MEDICAL ADVICE OR ADVICE FROM VETERINARIANS, NOR IS IT INTENDED TO BE RELIED UPON BY ANY PERSON OR ENTITY FOR PURPOSES OF MEDICAL DIAGNOSIS OR TREATMENT . IN NO CASE CAN BE USED AS A PRESCRIPTION OF A TREATMENT OR REPLACE A SPECIALIST EXAMINATION OR THE DIRECT RELATIONSHIP WITH YOUR VETERINARIAN/DOCTOR
Copyright (c) Elicats.com – ​​All rights reserved. Prohibited the partial copy. *We may receive compensation for links to products on this website.