Vomiting in dogs is the act of expelling contents from the stomach through the mouth. Vomiting in dogs can be a sign of a mild or very serious problem.
What to do when the dog vomits
When vomiting episodes in dogs are recurrent, it is always necessary to investigate because it can be a symptom of disorders of the gastro-intestinal system or even worse, cancer , kidney failure , diabetes or infectious diseases.
Vomiting in dogs can be
Sharp (sudden)
Chronic (lasting one to two weeks)
If our dog vomits and then eats normally without another episode of vomiting and is playful, then the problem can resolve itself. If the vomiting is continuous, the dog is lethargic and inappetent , then it is advisable to immediately contact the veterinarian.
Why the dog vomits
Gastro-intestinal disorders
Bacterial infection of the gastrointestinal tract
Change of diet
Food intolerances and allergies
Ingestion of foreign bodies such as bones, toys, ropes, stones, etc.
Intestinal parasites
Systemic diseases
Tumors
Vomiting in the dog chronic non-gastric secondary diseases
Acute renal failure
Acute liver failure
Diabetes mellitus
Hypercalcemia (excess calcium in the blood)
Neurological disorders
Peritonitis
Prostatitis (inflammation of the prostate)
Toxins or chemicals
Viral infections
Vomiting in dogs when gastric disease is the cause
Chronic colitis
Chronic gastritis
Diaphragmatic hernia
Disorders of gastric motility
Gastric obstruction
Gastrointestinal ulcer
Hiatal hernia
Intestinal obstruction
Bowel inflammation (IBD)
Bowel cancer
Severe constipation
Dog vomiting yellow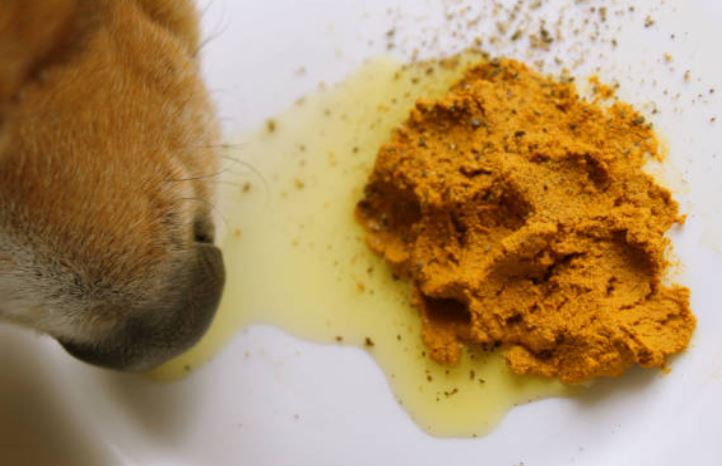 Prolonged fasting
Excessive production of gastric juices
Stomach ulcer
IDB Inflammatory bowel disease
Pancreatitis
Giardia infection
Stomach cancer or intestinal lymphoma
Foreign bodies
Brown vomiting dog
Gastrointestinal ulcers
Tumors
Intestinal blockage
Internal bleeding
Dog throwing up white foam
IBD
Pancreatitis
Gastritis
Canine Parvo
Chronic renal failure
Kennel cough
When the dog vomits green it could be
Parasitic infection
Intestinal inflammation
Intoxication
Vomiting in dogs when to worry
If the dog vomits after ingesting inedible substances, as a result of strong stress (fireworks, thunderstorms, etc.), after intense physical exertion, after a meal eaten too quickly or in the event of a car trip, we can also don't worry.
If vomiting is accompanied by tremors, loss of appetite, lethargy and diarrhea, it is necessary to bring our dog to a veterinary visit.
Excluding the causes listed above, if the dog vomits, you must contact the veterinarian immediately, a dog in good health does not vomit!
Do not give any medication to stop vomiting
Antibiotics are ONLY indicated if the vomiting is caused by bacterial infection
If there is blood in the vomit, or if it is accompanied by diarrhea, call your vet immediately
Before the visit, do not provide food or water for 3-4 hours and leave the dog alone
Vomiting in Dogs Natural Remedies
If your dog vomits because of sickness the ginger is an anti-emetic good reduces nausea and vomiting, the properties and the recipe for ginger tea , or a few days before embarking on a trip like preventive care As a prophylactic: Cocculus- Heel or the Kinet . (with ginger)
If the dog vomits for more serious causes such as systemic diseases, cancer, IBD, the following natural remedies can be evaluated with the veterinarian.
Nux vomica-Homaccord or Nux vomica Heel (main remedy in all gastrointestinal diseases) to be used in case of
Digestive difficulties
Gastroesophageal ulcer and reflux
Vomiting, diarrhea, IBD and liver disorders.
I also recommend the Homeos 14 and Homeos 24 , which I have been using for several years with excellent results.
Homeopathic homotoxicology remedies useful for gastroenteritis in dogs
Cuprum metallicum : presents electivity in case of colic and severe pain in the abdomen, also accompanied by diarrhea, vomiting and nausea.
What to feed the dog when he vomits
after the acute phase
Provide water frequently
Give a light diet: fresh meat and vegetables
Do not offer treats
Subsequently, as soon as the dog recovers, reintroducing the normal, healthy and natural diet is always to be preferred, especially if there are pathologies.
Disclaimer: The contents are for informational purposes only and in no case can they constitute the prescription of a treatment or replace the specialist visit or the direct relationship with your veterinarian / doctor. All the information reported here derives from Bibliographic sources, personal experiences and clinical studies in the public domain. The information disseminated on the site is published after careful verification of the sources, chosen with care and updated and official as far as possible. All information on special diets and food supplements for pets is for informational purposes. This information serves as a general guideline, cannot be applied to all pets or considered as an alternative to professional advice. In These Pages, Alternative Therapy and Homeopathic Remedies Of Efficacy Not Scientifically Validated And Without Approved Therapeutic Indications Are Inserted And Presented. The products are not intended as a substitute for a varied and balanced diet and must be used as part of a healthy lifestyle.