Colloidal Silver Gold Copper for cats and dogs. Colloidal silver is a very powerful broad-spectrum natural antibiotic with antiseptic disinfectant properties. Germs, bacteria, viruses or mycosis die within six minutes in contact with colloidal silver!
Colloidal Silver Gold Copper for cats and dogs
Is not toxic for cats and dogs
It does not interfere with medications
Does not cause allergic reactions
It does not damage the immune system as happens with medications
colloidal silver greatly improves immune system and  supports T cells in the fight against foreign organisms
Uses of colloidal silver, for topical applications and for oral administration
Disinfects wounds and helps in wound healing process
Abrasions and burns
Feline acne
Canine acne
Relieves and disinfects: insect bites, ticks, fleas, etc.
Otitis in cats and dogs
Gingivitis and stomatitis
Tooth extractions
Dermatitis/eczema
Mycosis/Ringworm
Arthritis
Feline asthma (also by nebulizer)
Cystitis in cats and dogs
Bacterial conjunctivitis
Diarrhea
Dysbiosis
Parasites
Cancer
Escherichia coli
Giardia
Infections (viral, fungal, bacterial and parasitic)
Tapeworm
Feline immunodeficiency virus (FIV)
Feline leukemia virus (FeLV)
Feline infectious peritonitis (FIP)
Parvovirus
Parvo is one of the most feared virus, a terrible disease for puppies under 6 months. Colloidal silver is an alternative treatment for dogs suffering from parvovirus, on the other hand conventional veterinary medicines do not have much effect! Colloidal silver is ideal for the treatment of cats and dogs, has no odor and is not harmful if you apply on your pet's coat or skin; it is used in all bacterial, viral or fungal pathologies. It is the perfect and absolutely natural alternative to pharmaceutical antibiotics and anti-fungal drugs which we know to be quite toxic. Can be added to water and food twice a day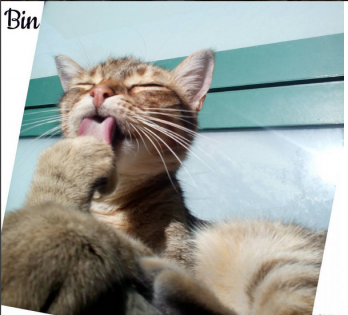 COLLOIDAL GOLD FORD DOG
Even colloidal gold possesses very respectable characteristics, gold and silver work in synergy to strengthen the immune system in dogs and cats (e.g. FIV and FeLV)
How colloidal gold and silver act
Infectious agents do not have the possibility to develop a defense mechanism against the colloids, not even highly resistant infectious agents survive in contact with colloidal gold and silver.
Colloidal Silver Gold Copper for cats and dogs
COLLOIDS ARE INDISPENSABLE:
"According to Dr. Robert O. Becker, a noted scientist at the University of Syracuse in the USA and author of the book " The body electric ",  if gold and colloidal silver are administered, all pathogenic microorganisms even the antibiotic-resistant ones are killed! "
The pharmacologist Ron Daines explains: "many species of microbes, viruses and fungi are killed by contact with colloidal gold and silver and can no longer use the mechanism of mutation"
Other scientists sustain that there is a close relation between the concentration of colloidal gold and silver in the body and the health status of the immune system!
OTHER PROPERTIES OF COLLOIDAL GOLD
Powerful anti-inflammatory
Arthritis and Arthrosis
Anemia
Tendinitis
Hip dysplasia
Cardiac tonic
Cancer
Fractures
Obesity
Digestive disturbances
Even copper is very important to strengthen bones and improve the immune system; it has a bactericidal function similar to colloidal silver Let's see some pathologies which may find benefit from the oral administration of colloidal copper
Anemia
Arthritis
Neoplastic cachexia
Dysentery
Intestinal disturbances
Epilepsy
Viral and bacterial infections
Jaundice
Parasites
Nephritis
Disclaimer: The contents are for informational purposes only and under no circumstances may they constitute a prescription for treatment or replace the specialist examination or the direct relationship with one's veterinarian/medical practitioner.  All the information reported here is derived from Bibliographic Sources, Personal Experience and Public Domain Clinical Studies. All information on special diets and dietary supplements for pets is for information purposes only. This information serves as a general guideline, cannot be applied to all pets or considered as an alternative to professional advice.